So, for those of you that have been following the blog, you know that I haven't really had a chance to read this year (at least, read as much as I would like to). I've been bogged down by the ending of my senior year, my International Baccalaureate exams in May, and just trying to readjust after all of the stress and chaos (and, don't get me wrong, a very amazing school year) has ended.
With that being said, I don't think I have enough 2016 releases to fill this Top Ten Tuesday to my liking. The topic this week was supposed to be "The Top Ten Favorite 2016 Releases So Far This Year", but I haven't read enough 2016 releases.
Instead, I'm going to morph the topic a little bit. I'm going to talk about the
Top Books I've Read So Far This Year
, even though I know that might be a topic in the future. I'm just going to do it now, and if this topic comes along in the future, I'll pick a topic that I haven't done before. See? I have this figure out :)
Without further adieu, here are the summaries (and links to reviews if I have published them on the blog) of the Top Books I've Read So Far This Year!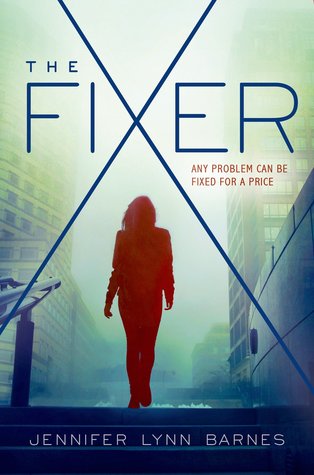 THE FIXER & THE LONG GAME by Jennifer Lynn Barnes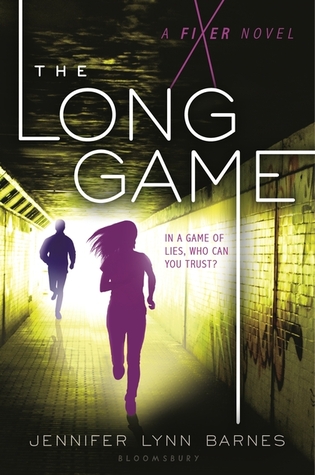 The following is the synopsis for The Fixer:
This thriller YA is Scandal meets Veronica Mars.
Sixteen-year-old Tess Kendrick has spent her entire life on her grandfather's ranch. But when her estranged sister Ivy uproots her to D.C., Tess is thrown into a world that revolves around politics and power. She also starts at Hardwicke Academy, the D.C. school for the children of the rich and powerful, where she unwittingly becomes a fixer for the high school set, fixing teens' problems the way her sister fixes their parents' problems.
And when a conspiracy surfaces that involves the family member of one of Tess's classmates, love triangles and unbelievable family secrets come to light and life gets even more interesting—and complicated—for Tess.
Perfect for fans of Pretty Little Liars and Heist Society, readers will be clamoring for this compelling teen drama with a political twist.
The following is the synopsis for The Long Game:
Tess Kendrick, teen fixer extraordinaire, returns in a pulse-pounding thriller about a deadly conspiracy at the heart of Washington.
For Tess Kendrick, a junior at the elite Hardwicke School in Washington D.C., fixing runs in the family. But Tess has another legacy, too, one that involves power and the making of political dynasties. When Tess is asked to run a classmate's campaign for student council, she agrees. But when the candidates are children of politicians, even a high school election can involve life-shattering secrets.
Meanwhile, Tess's guardian has also taken on an impossible case, as a terrorist attack calls into doubt who can--and cannot--be trusted on Capitol Hill. Tess knows better than most that power is currency in D.C., but she's about to discover first-hand that power always comes with a price.
Perfect for fans of Harlan Coben and Ally Carter, the second book in this thrilling series will leave readers breathless.
LEGEND by Marie Lu
What was once the western United States is now home to the Republic, a nation perpetually at war with its neighbors. Born into an elite family in one of the Republic's wealthiest districts, fifteen-year-old June is a prodigy being groomed for success in the Republic's highest military circles. Born into the slums, fifteen-year-old Day is the country's most wanted criminal. But his motives may not be as malicious as they seem.
From very different worlds, June and Day have no reason to cross paths—until the day June's brother, Metias, is murdered and Day becomes the prime suspect. Caught in the ultimate game of cat and mouse, Day is in a race for his family's survival, while June seeks to avenge Metias's death. But in a shocking turn of events, the two uncover the truth of what has really brought them together, and the sinister lengths their country will go to keep its secrets.
PRETENDING TO BE ERICA by Michelle Painchaud
We Were Liars meets Heist Society in a riveting debut!
Seventeen-year-old Violet's entire life has revolved around one thing: becoming Erica Silverman, an heiress kidnapped at age five and never seen again.
Violet's father, the best con man in Las Vegas, has a plan, chilling in its very specific precision. Violet shares a blood type with Erica; soon, thanks to surgery and blackmail, she has the same face, body, and DNA. She knows every detail of the Silvermans' lives, as well as the PTSD she will have to fake around them. And then, when the time is right, she "reappears"—Erica Silverman, brought home by some kind of miracle.
But she is also Violet, and she has a job: Stay long enough to steal the Silverman Painting, an Old Master legendary in the Vegas crime world. Walking a razor's edge, calculating every decision, not sure sometimes who she is or what she is doing it for, Violet is an unforgettable heroine, and Pretending to be Ericais a killer debut.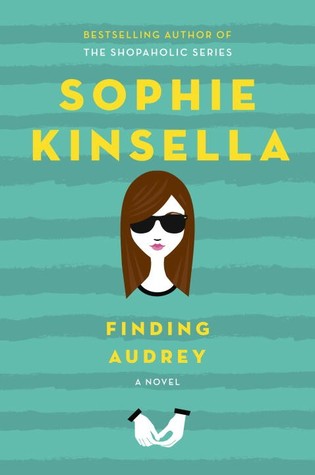 FINDING AUDREY by Sophie Kinsella
An anxiety disorder disrupts fourteen-year-old Audrey's daily life. She has been making slow but steady progress with Dr. Sarah, but when Audrey meets Linus, her brother's gaming teammate, she is energized. She connects with him. Audrey can talk through her fears with Linus in a way she's never been able to do with anyone before. As their friendship deepens and her recovery gains momentum, a sweet romantic connection develops, one that helps not just Audrey but also her entire family.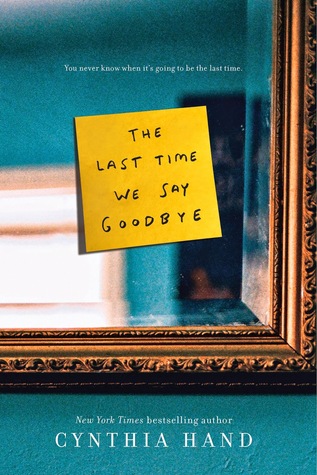 THE LAST TIME WE SAY GOODBYE by Cynthia Hand
There's death all around us.
We just don't pay attention.
Until we do.
The last time Lex was happy, it was before. When she had a family that was whole. A boyfriend she loved. Friends who didn't look at her like she might break down at any moment.
Now she's just the girl whose brother killed himself. And it feels like that's all she'll ever be.
As Lex starts to put her life back together, she tries to block out what happened the night Tyler died. But there's a secret she hasn't told anyone-a text Tyler sent, that could have changed everything.
Lex's brother is gone. But Lex is about to discover that a ghost doesn't have to be real to keep you from moving on.
From New York Times bestselling author Cynthia Hand, The Last Time We Say Goodbye is a gorgeous and heart-wrenching story of love, loss, and letting go.
DANCING AT LUGHNASA by Brian Friel
It is 1936 and harvest time in County Donegal. In a house just outside the village of Ballybeg live the five Mundy sisters, barely making ends meet, their ages ranging from twenty-six up to forty. The two male members of the household are brother Jack, a missionary priest, repatriated from Africa by his superiors after twenty-five years, and the seven-year-old child of the youngest sister. In depicting two days in the life of this menage, Brian Friel evokes not simply the interior landscape of a group of human beings trapped in their domestic situation, but the wider landscape, interior and exterior, Christian and pagan, of which they are nonetheless a part.