As 2014 comes to an end, I thought it would be great to write about some of the wonderful books that I am looking forward to in 2015. (A 2014 reflection post will be coming soon as well!)
In no particular order, here are my most anticipated books of 2015!
All summaries and pictures come from Goodreads.
PS: Click the cover of the book to be taken to that books Goodreads page and the title of the book to be taken to the book's Amazon purchase page.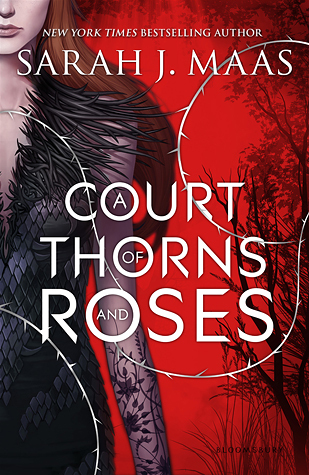 A Court of Thorns and Roses by Sarah J Maas
A thrilling, seductive new series from New York Times bestselling author Sarah J. Maas, blending Beauty and the Beast with faerie lore.

When nineteen-year-old huntress Feyre kills a wolf in the woods, a beast-like creature arrives to demand retribution for it. Dragged to a treacherous magical land she only knows about from legends, Feyre discovers that her captor is not an animal, but Tamlin—one of the lethal, immortal faeries who once ruled their world.

As she dwells on his estate, her feelings for Tamlin transform from icy hostility into a fiery passion that burns through every lie and warning she's been told about the beautiful, dangerous world of the Fae. But an ancient, wicked shadow grows over the faerie lands, and Feyre must find a way to stop it . . . or doom Tamlin—and his world—forever.

Perfect for fans of Kristin Cashore and George R. R. Martin, this first book in a sexy and action-packed new series is impossible to put down!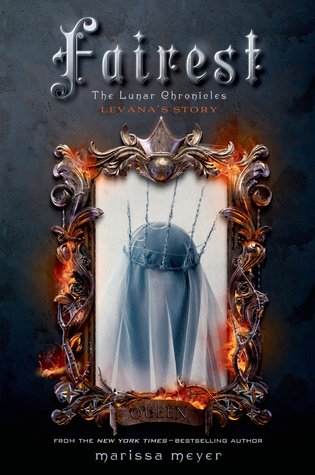 Fairest (The Lunar Chronicles #3.5) by Marissa Meyer
In this stunning bridge book between Cress and Winter in the bestselling Lunar Chronicles, Queen Levana's story is finally told.
Mirror, mirror on the wall,
Who is the fairest of them all?
Fans of the Lunar Chronicles know Queen Levana as a ruler who uses her "glamour" to gain power. But long before she crossed paths with Cinder, Scarlet, and Cress, Levana lived a very different story – a story that has never been told . . . until now.
Marissa Meyer spins yet another unforgettable tale about love and war, deceit and death. This extraordinary book includes full-color art and an excerpt from Winter, the next book in the Lunar Chronicles series.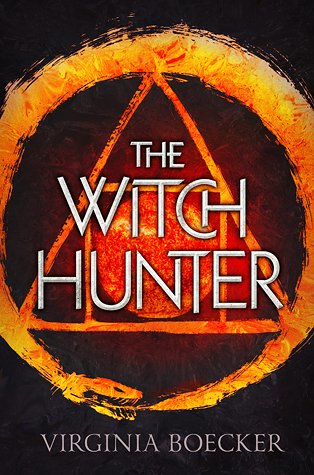 The Witch Hunter by Virginia Boecker
The magic and suspense of Graceling meet the political intrigue and unrest of Game of Thrones in this riveting fantasy debut.
Elizabeth Grey is one of the king's best witch hunters, devoted to rooting out witchcraft and doling out justice. When she's accused of being a witch herself, Elizabeth is arrested and sentenced to die at the stake. Salvation comes from a man she thought was her enemy. Nicholas Perevil, the most powerful wizard in the kingdom, offers her a deal: he will save her from execution if she can track down the person who laid a deadly curse on him.
As she's thrust into the world of witches, ghosts, pirates, and all-too-handsome healers, Elizabeth is forced to redefine her ideas of right and wrong, of friends and enemies, and of love and hate.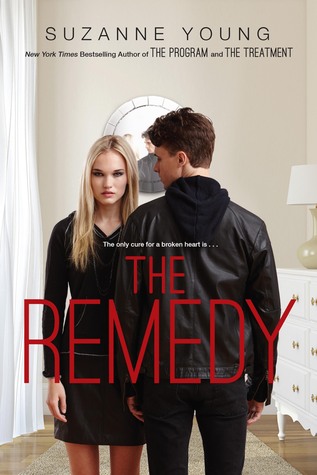 The Remedy (The Program #0.5)
by Suzanne Young
In a world before The Program…
Quinlan McKee is a closer. Since the age of seven, Quinn has held the responsibility of providing closure to grieving families with a special skill—she can "become" anyone.
Recommended by grief counselors, Quinn is hired by families to take on the short-term role of a deceased loved one between the ages of fifteen and twenty. She's not an exact copy, of course, but she wears their clothes and changes her hair, studies them through pictures and videos, and soon, Quinn can act like them, smell like them, and be them for all intents and purposes. But to do her job successfully, she can't get attached.
Now seventeen, Quinn is deft at recreating herself, sometimes confusing her own past with those of the people she's portrayed. When she's given her longest assignment, playing the role of Catalina Barnes, Quinn begins to bond with the deceased girl's boyfriend. But that's only the beginning of the complications, especially when Quinn finds out the truth about Catalina's death. And the epidemic it could start.
Sweet
by Emmy Laybourne
*People would kill to be thin.*
Solu's luxurious celebrity-filled "Cruise to Lose" is billed as "the biggest cruise since the Titanic," and if the new diet sweetener works as promised—dropping five percent of a person's body weight in just days—it really could be the answer to the world's obesity problem. But Laurel is starting to regret accepting her friend Viv's invitation. She's already completely embarrassed herself in front of celebrity host, Tom Forelli (otherwise known as the hottest guy ever!) and she's too seasick to even try the sweetener. And that's before Viv and all the other passengers start acting really strange.
*But will they die for it, too?*
Tom Forelli knows that he should be grateful for this job and the opportunity to shed his childhood "Baby Tom-Tom" image. His publicists have even set up a 'romance' with a sexy reality star. But as things on the ship start to get a bit wild, he finds himself drawn to a different girl. And when his celebrity hosting gig turns into an expose on the shocking side effects of Solu, it's Laurel that he's determined to save.
Emmy Laybourne, author of the Monument 14 trilogy, takes readers on a dream vacation that goes first comically, then tragically, then horrifyingly, wrong.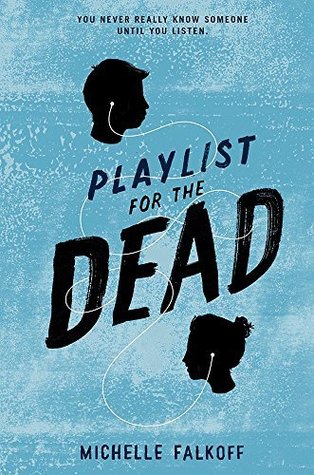 Playlist for the Dead
by Michelle Falkoff
A teenage boy tries to understand his best friend's suicide by listening to the playlist of songs he left behind in this smart, voice-driven debut novel.
Here's what Sam knows: There was a party. There was a fight. The next morning, his best friend, Hayden, was dead. And all he left Sam was a playlist of songs, and a suicide note: For Sam—listen and you'll understand.
As he listens to song after song, Sam tries to face up to what happened the night Hayden killed himself. But it's only by taking out his earbuds and opening his eyes to the people around him that he will finally be able to piece together his best friend's story. And maybe have a chance to change his own.
Part mystery, part love story, and part coming-of-age tale in the vein of Stephen Chbosky's The Perks of Being a Wallflower and Tim Tharp's The Spectacular Now, Playlist for the Dead is an honest and gut-wrenching first novel about loss, rage, what it feels like to outgrow a friendship that's always defined you—and the struggle to redefine yourself. But above all, it's about finding hope when hope seems like the hardest thing to find.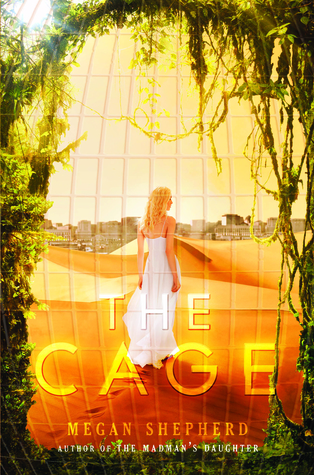 The Cage
by Megan Shepherd
The Maze Runner meets Scott Westerfeld in this gripping new series about teens held captive in a human zoo by an otherworldly race. From Megan Shepherd, the acclaimed author of The Madman's Daughter trilogy.

When Cora Mason wakes in a desert, she doesn't know where she is or who put her there. As she explores, she finds an impossible mix of environments—tundra next to desert, farm next to jungle, and a strangely empty town cobbled together from different cultures—all watched over by eerie black windows. And she isn't alone.

Four other teenagers have also been taken: a beautiful model, a tattooed smuggler, a secretive genius, and an army brat who seems to know too much about Cora's past. None of them have a clue as to what happened, and all of them have secrets. As the unlikely group struggles for leadership, they slowly start to trust each other. But when their mysterious jailer—a handsome young guard called Cassian—appears, they realize that their captivity is more terrifying than they could ever imagine: Their captors aren't from Earth. And they have taken the five teenagers for an otherworldly zoo—where the exhibits are humans.

As a forbidden attraction develops between Cora and Cassian, she realizes that her best chance of escape might be in the arms of her own jailer—though that would mean leaving the others behind. Can Cora manage to save herself and her companions? And if so . . . what world lies beyond the walls of their cage?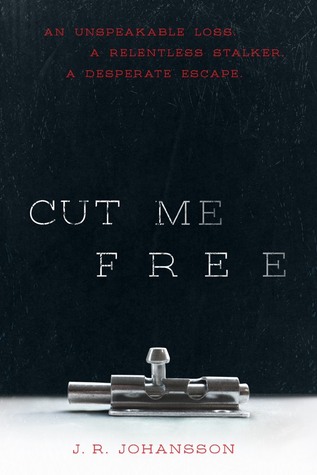 Cut Me Free
by J.R. Johansson
Seventeen-year-old Charlotte barely escaped from her abusive parents. Her little brother, Sam, wasn't as lucky. Now she's trying to begin the new life she always dreamed of for them, but never thought she'd have to experience alone. She's hired a techie-genius with a knack for forgery to remove the last ties to her old life. But while she can erase her former identity, she can't rid herself of the memories. And her troubled history won't let her ignore the little girl she sees one day in the park. The girl with the bruises and burn marks.
That's when Charlotte begins to receive the messages. Threatening notes left in her apartment--without a trace of entry. And they're addressed to Piper, her old name. As the messages grow in frequency, she doesn't just need to uncover who is leaving them; she needs to stop whoever it is before anyone else she loves ends up dead.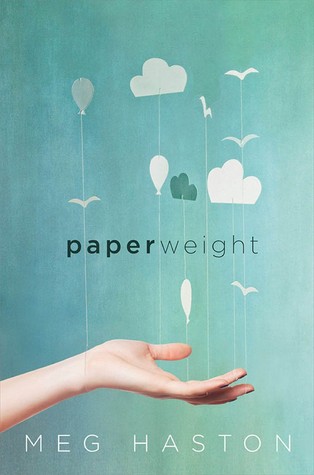 Paperweight
by Meg Haston
Seventeen-year-old Stevie is trapped. In her life. In her body. And now in an eating-disorder treatment center on the dusty outskirts of the New Mexico desert.
Life in the center is regimented and intrusive, a nightmare come true. Nurses and therapists watch Stevie at mealtime, accompany her to the bathroom, and challenge her to eat the foods she's worked so hard to avoid.
Her dad has signed her up for sixty days of treatment. But what no one knows is that Stevie doesn't plan to stay that long. There are only twenty-seven days until the anniversary of her brother Josh's death—the death she caused. And if Stevie gets her way, there are only twenty-seven days until she too will end her life.
In this emotionally haunting and beautifully written young adult debut, Meg Haston delves into the devastating impact of trauma and loss, while posing the question: Why are some consumed by their illness while others embark on a path toward recovery?
How I Fly (How I Fall #2) by Anne Eliot
*What if it's time to move on?*
Over six months after an accident that broke her legs as well as removed her boyfriend from her life—because Cam Campbell left town and dumped her—high school senior, Ellen Foster, wants to move past her broken heart. She's off to attend a summer photography workshop at a real university along with her best friends. Ellen's determined to find
*What if it's time to move on?*
Over six months after an accident that broke her legs as well as removed her boyfriend from her life—because Cam Campbell left town and dumped her—high school senior, Ellen Foster, wants to move past her broken heart. She's off to attend a summer photography workshop at a real university along with her best friends. Ellen's determined to find a new love—or at least a summer boyfriend. In the dorm, she meets Harrison Shaw. He's a handsome photography student, a charmer who likes her, and a perfect way to forget her past.
*What if it all goes perfectly?*
Ellen thinks she has everything she wants. Her summer program couldn't be better. She's half in love with Harrison Shaw, and she's going after her next scholarship. But when she kisses Harrison, she can only remember how Cam Campbell used kiss her better, sweeter, and how he used to make her feel like she could fly…
*What if something's not right?*
When Cam shows up at the university it's a shock, especially to Ellen's new boyfriend. Cam's distant, different and very afraid to hurt Ellen again. He asks Ellen if they could be friends despite the past and how they've both changed and Ellen agrees. But after all they've been through, can Cam and Ellen ever be just friends?
*What if...?*
What do you think of my Top Ten Books for 2015? Leave me a comment below! I would love to know what your Top Ten Releases for the new year are as well - if you have a blog, please feel free to leave a link to the post!